Yesterday morning I hit onederland.........199.7 to be exact. This morning the scale read 199.1 (see below picture).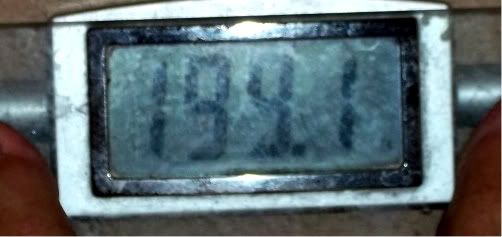 I don't know what to say. Other than, I need to clean the hairspray residue off my scale. YUK!
It is very surreal to me. I guess I am going to be in a very quiet reflective mood today. How very un-Brenda-like!!!