It is hard to believe that in 6 months my life has changed this much. I have so much more energy, feel much healthier (all my blood work came back NORMAL!), my blood pressure is NORMAL and I just feel better about myself. I am stronger and healthier than I think I have ever been in my adult life.
My six month bandiversary was Oct. 5th. So in honor of that day I have composed a little picture collage. My proof of progress is evident in the pictures. I think the pictures speak for themselves.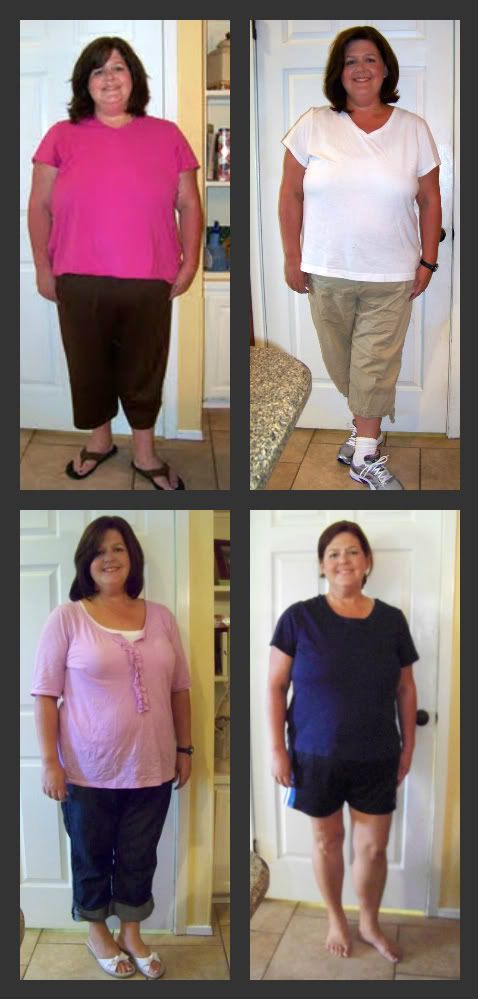 Oh, and shorts.................huge NSV!!!