This weekend was eventful to say the least. I am going to do a recap by bullets, as I think that might be quicker.
Saturday, the girls and I joined my family for a TCU game. We stayed until half time because they pretty much stomped the opponent (score was 69 to 0).
I noticed walking steps is nothing now. I used to be leery of stadium seating. I guess when you are built like Humpty Dumpty you are afraid you might fall. Stairs are no longer an issue. Huge NSV.
I saw my sister and her husband for the first time since having the surgery and losing 112 pounds.
My crazy family decided to carve pumpkins. My dad, who had watched some DIY special, decided to use a power drill to create polka dots in his pumpkin. I think it was just an excuse to use the drill.
My dog gave birth last night to 7 little rat looking puppies. I will post pictures later. Right now, momma dog is sound asleep with her squealing brood.
We went to a hospital employee function last night. Some people didn't even recognize me. I love it when people look at me all confused and try to place me but just can't! I guess I am becoming an attention whore.
I will leave you with tons of pictures from this weekend. It never ceases to amaze me how I am a camera hog now.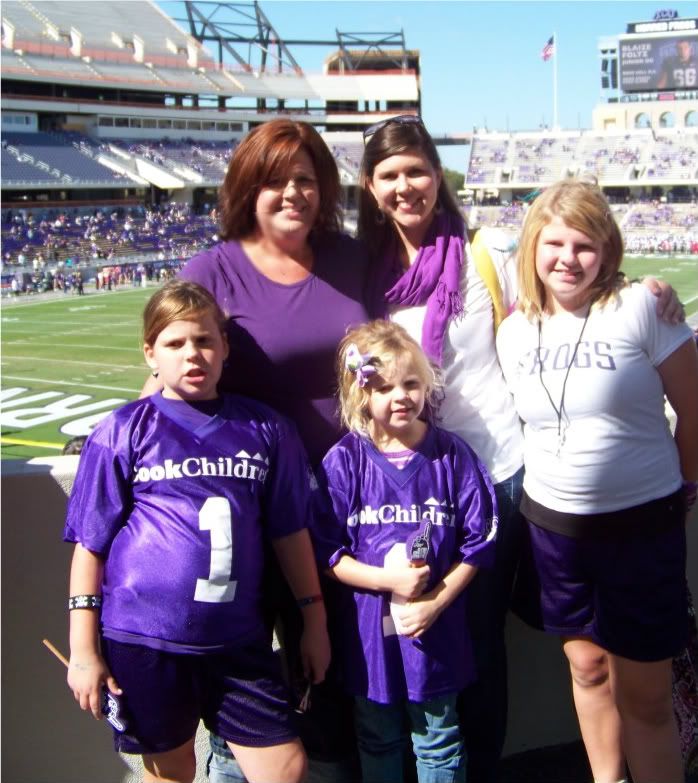 My sister, the girls and me at the TCU game.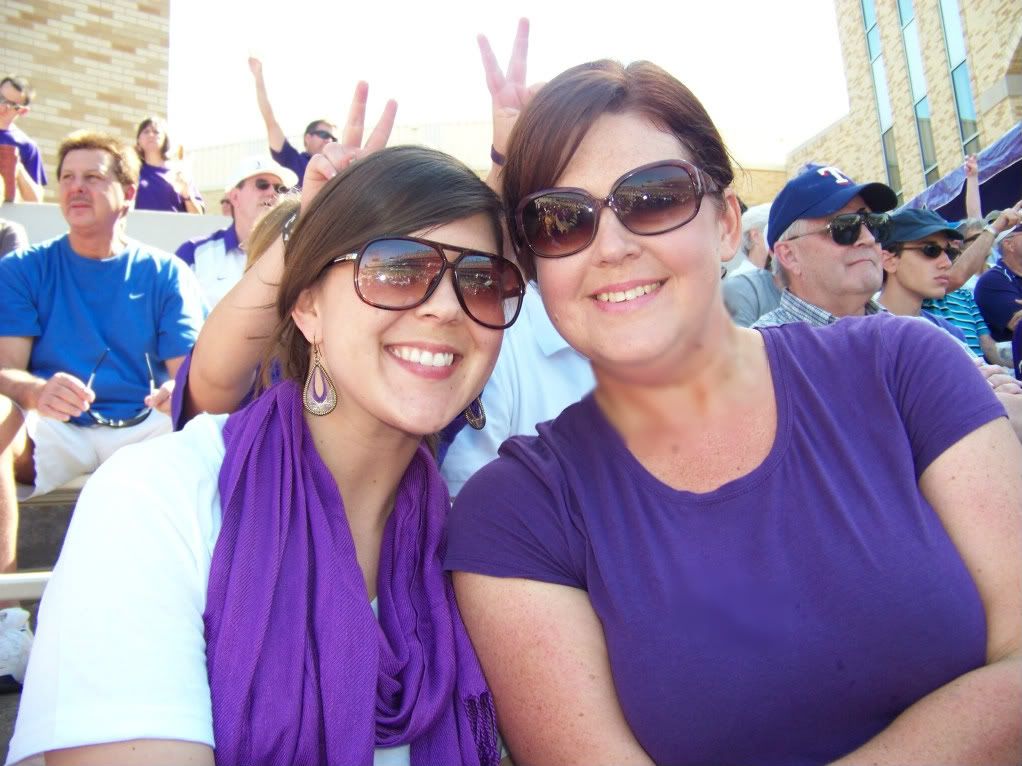 Me and my sister.
Me and my oldest daughter.
Go horned frogs!
My crazy dad and his power drill pumpkin.
Polka dot pumpkin. I don't know why he thinks it is so funny. My family is CrAzY!
The girls carving pumpkins.
The girls pumpkins.
Georgia's science experiment to see if pumpkin/toothpick boats will float.
My sister, Beth, giving me the judgey face.