This is sooooooooo not related to weight loss but, I wanted to share the puppy pictures. These are half pug half weenie dog! They are so tiny they fit in the palm of my hand. I wonder if they will still be cute when they get a bit older. Such a strange combo!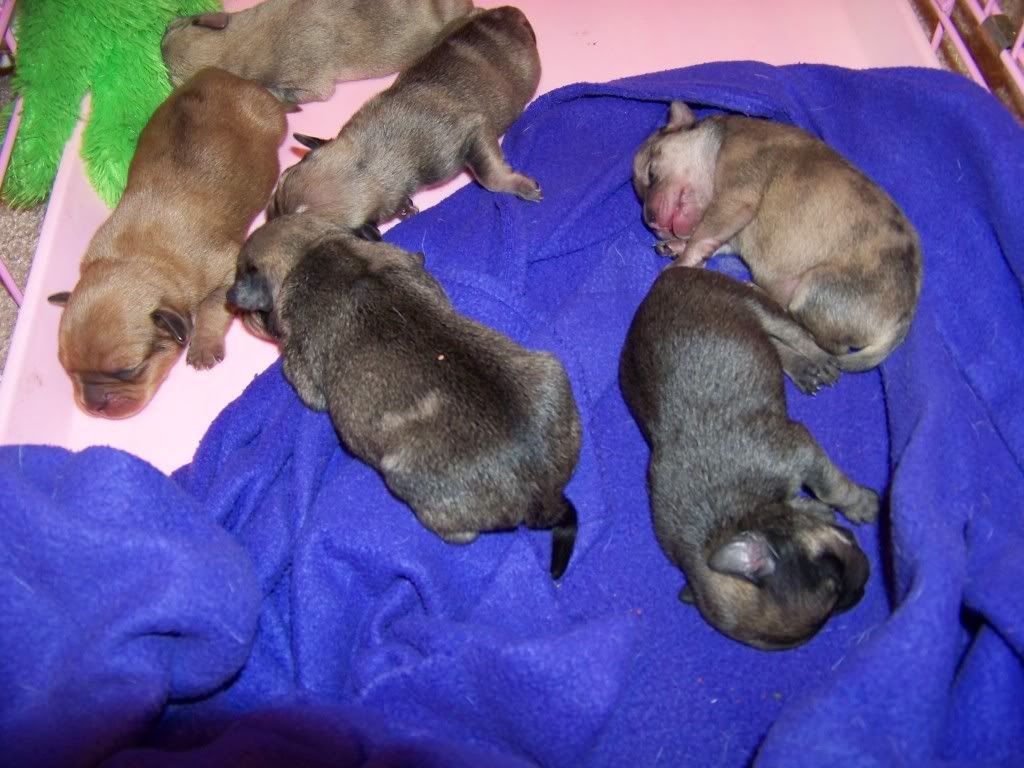 Six little noisy rat looking puppies. One did not make it. But these six are LOUD. How can something so small make so much noise? It is one of lifes little mysteries.
How cute is that? It is sound asleep with its tongue hanging out!
Isn't the momma gorgeous? She is probably the prettiest pug I have ever seen. And she is ROTTEN.